Man pleads guilty to stealing stuffed wolf from Hyde Park House in Sydney
[ad_1]

A New South Wales man's bid to steal and run off with a stuffed wolf from a popular Sydney venue was foiled after a security guard and police intervened, court documents show.
Key points:
Reuben Nader pleaded guilty to larceny after trying to steal a taxidermied wolf from a Sydney bar
He refused to be questioned by police, saying he didn't "want to say anything stupid"
He was sentenced to a two-year good behaviour conditional release order
Moruya barman Reuben Nader, 28, has pleaded guilty to stealing the wolf from Hyde Park House in Sydney.
Documents tendered to Batemans Bay Local Court showed police said Nader had attended the licensed premises with two other friends after drinking several alcoholic beverages.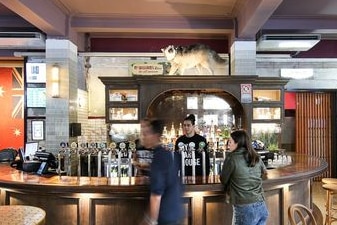 The documents revealed he climbed over the top of a bar at the inner-city restaurant on January 25th, 2022, just after midnight.
Police said Nader then grabbed the timber wolf decoration, worth $5,000, from the top shelf behind the counter, and fell to the ground as he jumped off the bar.
He then stood up, still carrying the wolf, and ran out of the premises at speed.
The wolf decoration was purchased in London by the business owner in 2014 when it was worth about $14,000.
Physical altercation
The venue's security guard grabbed hold of Nader's jacket to stop him from running away with the valuable ornament.
Police said his two friends intervened, leading to a physical altercation between the four men and during the scuffle, the wolf fell to the ground outside the front door of the venue and Nader picked it up, attempting to run with it a second time.
King Cross Police arrived on the scene shortly afterwards and arrested him.
The officers attempted to question Nader, but he refused to recount the events saying, "I don't want to say anything stupid."
In the documents, police said that "had [the security guard] not intervened, the accused would have left with the wolf".
The documents stated: "Police allege that the accused intended to permanently deprive the Hyde Park House of the taxidermy wolf, due to the steps he has taken to leave the premises quickly after stealing it, and his tenacity in picking it up and attempting to run a second time."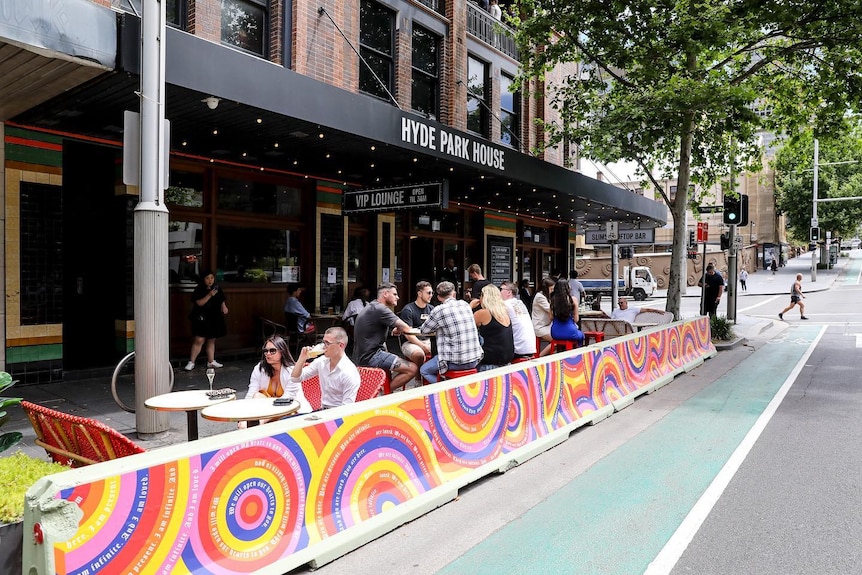 Conditional release order
Appearing in court on Monday, Nader pleaded guilty to one count of larceny.
His lawyer told the court he accepted responsibility and was not likely to return to court again.
The defendant had also been charged with common assault, but that charge was dismissed and withdrawn from the court.
Magistrate Doug Dick handed down a two-year good behaviour conditional release order.
Nader's conviction was not recorded and he did not have any previously recorded charges.
Editor's Note 25/05/2022: This story has been amended to clarify that a common assault charge against Reuben Nader was dismissed and withdrawn from the court
Posted , updated 
[ad_2]

Source link